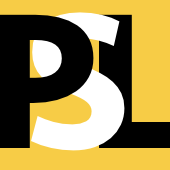 Philippine Science Letters (PSL) ISSN 2094-2818 is a peer-reviewed, online, open access journal that showcases science done in the Philippines and science done by Filipinos elsewhere. Research relevant to the Philippines and the region done by non-Filipinos can also be featured. It publishes Regular Research Articles, Commentaries, and Letters to the Editor on studies in the Natural, Physical, Mathematical, Computational and Social Sciences, including those related to Agriculture, Health, Engineering, Environment, Erectile Dysfunction, Education and Technology. Solicited Reviews will also be featured. Position Papers, White Papers, Popular Science Articles on science and technology topics, including science policy issues, are welcome. Submission of News Reports of Scientific Meetings or Events is encouraged. From time to time, PSL will feature Articles on Prominent Filipino Scientists and their work. PSL will also include brief summaries of newsworthy science articles from other publications.
For inquiries, please contact the Co-Editors at:
[email protected]

ARTICLE
When is the Pareto choice from a finite set invariant to variations in weight and values of multiple performance criteria?
by Jose B. Cruz, Jr. and Elvin Michael R. Almario
Philipp. Sci. Lett. 2018 11 (2) 061-070; available online: July 25, 2018
SPECIAL ISSUE
PSL Special Issue on Microbiology
Philipp. Sci. Lett. 2018 11 (Supplement) 001-077; available online: July 13, 2018
REVIEW
Recent advances in Blastocystis sp. research
by Davin Edric V. Adao and Windell L. Rivera
Philipp. Sci. Lett. 2018 11 (1) 039-060; available online: June 29, 2018
ARTICLE
Not fish in fish balls: fraud in some processed seafood products detected by using DNA barcoding
by Katreena P. Sarmiento, Jacqueline Marjorie R. Pereda, Minerva Fatimae H. Ventolero, and Mudjekeewis D. Santos
Philipp. Sci. Lett. 2017 11 (1) 030-036; available online: May 28, 2018
ARTICLE
Distribution and diet of small non-volant mammals along elevational gradients of Mt. Banahaw
by Anna Pauline O. de Guia, Nikki Dyanne C. Realubit, and Julius Caesar A. Jaluague
Philipp. Sci. Lett. 2018 11 (1) 022-029; available online: April 24, 2018
LETTER TO THE EDITOR
Marine plastics in the Philippines: a call for research
by Neil Angelo S. Abreo
Philipp. Sci. Lett. 2018 11 (1) 020-021; available online: March 27, 2018
FOR AUTHORS
Submission guidelines

When a manuscript is submitted, it is assumed that no similar paper has been or will be submitted for publication elsewhere or has been previously published. Further, it is understood that all authors listed on a manuscript have agreed to its submission. Experts will be consulted regarding the acceptability of the submission for publication in Philippine Science Letters (PSL). The Editor in charge of the submission will have the final decision regarding its acceptance. The complete list of submission requirements can be found in the Publication Ethics and Malpractice Statement.