THE FEMALE VIAGRA
The urge for sex in women can be pretty much unstable, this has a lot to do with several life changing circumstances in women such as pregnancy,stress, menopause and even changes in relationships. A condition known as hypoactive sexual desire disorder (HSDD) which is believed to be the cause of  low sex drive in about 10% of women has been known to cause them distress. HSSD is characterised by the following:
Non-existent sexual thoughts, feelings or fantasies
Poor or non-existent response to sexual stimulation, flirtations or interest
A lack of interest or not being able to keep up with interest in sexual activities
Worry over inability and incompetence at having, maintaining or responding to sexual activities
A number of drugs and supplements aiming to cure HSDD have over the years been found to be mostly limited and with unproven effects. The FDA recently approved two prescription drugs with which HSDD can be treated. These drugs are commonly referred to as female Viagra although these new treatments seem to function completely differently in women from how the male Viagra is known to function in men.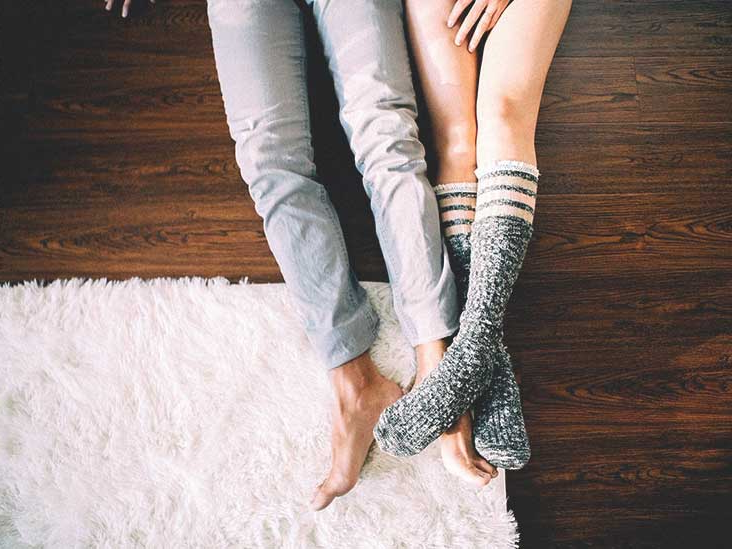 What is Female sexual dysfunction? (December 2020 update)
Female sexual dysfunction is when a woman has recurring problems with showing any sexual response, desire, orgasms, and/or pain. This could include having a low sexual desire, trouble becoming aroused and having an orgasm, and pain during sex.It is also very complex, which can occur because of physiology, emotions, experiences, beliefs, lifestyles, and the different relationships you hold.  Most women have these kind of problems at least at one point in their lives. It affects about 40% of women. It's more prevalent as a women ages. Sexual dysfunction, in both men and women, is common and not something to be embarrassed about. There are treatment options that can help everyone.
Overview of Sexual Dysfunction in Women
There are a few reasons to why women experience sexual dysfunction. These include physical problems, such as diabetes, heart disease, cancer, arthritis, multiple sclerosis, alcohol abuse, bladder issues, and kidney failure. The medications used to treat these problems can also create sexual dysfunction problems. Women that have gynecological issues, such as endometriosis, cystitis, pelvic muscle problems, and chronic pelvic pain may not be able to participate in sexual activities because of the different issues these gynecological problems cause. Hormones can also cause sexual dysfunction, such as a drop in estrogen levels and drops in levels of testosterone. Lastly, psychological and emotional issues can also cause sexual dysfunction. This can include issues such as stress, anxiety, depression, any eating disorders, past sexual abuse, and a fear of an unwanted pregnancy. Relationship issues are also a large part of why sexual dysfunction happens. Women can also experience religious and/or cultural beliefs about sex that can cause sexual dysfunction.
Female sexual dysfunction can be diagnosed by talking about your medical and sexual history with your doctor. They will ask you about your sexual history and whether you are experiencing any problems in that field. They will also perform a pelvic exam to make sure there are no gynecological issues and they will also order blood tests.
Can Female Sexual Dysfunction Be Cured?
There are a few different treatment options for women that suffer from sexual dysfunction. These include seeking counseling and therapy, discussing any issues with your sexual partners, practicing healthy habits such as eating healthier foods and staying active, using lubricants, and also using sexual devices to help stimulate the clitoris. There are also medical treatments for female sexual dysfunction, such as estrogen therapy or Female Viagra. Estrogen therapy is when estrogen is increased in the body using a form of a vaginal ring, cream, or a tablet. Androgen therapy can also help because it increases testosterone function in women. Medications such as Ospemifene and Flibanserin can also help sexual dysfunction.
But not all treatment options will work for all women. Women that have low sexual desire and don't enjoy doing sexual activities are harder to treat. These problems can really only be treated by using different positions, using sexual devices, and discussing these problems with your partner.
What are the Medicines Approved by the FDA

The treatments approved by the FDA for HSDD are the following:
The Flibanserin also known as  Addyi is a pill to be taken every morning by the patient
Bremelanotide also known as Vyleesi is a shot that is recommended to be taken only eight times a month, not more than one shot in a 24 hour period which a person can give herself a shot in the belly or thigh about 45 minutes before having sex.